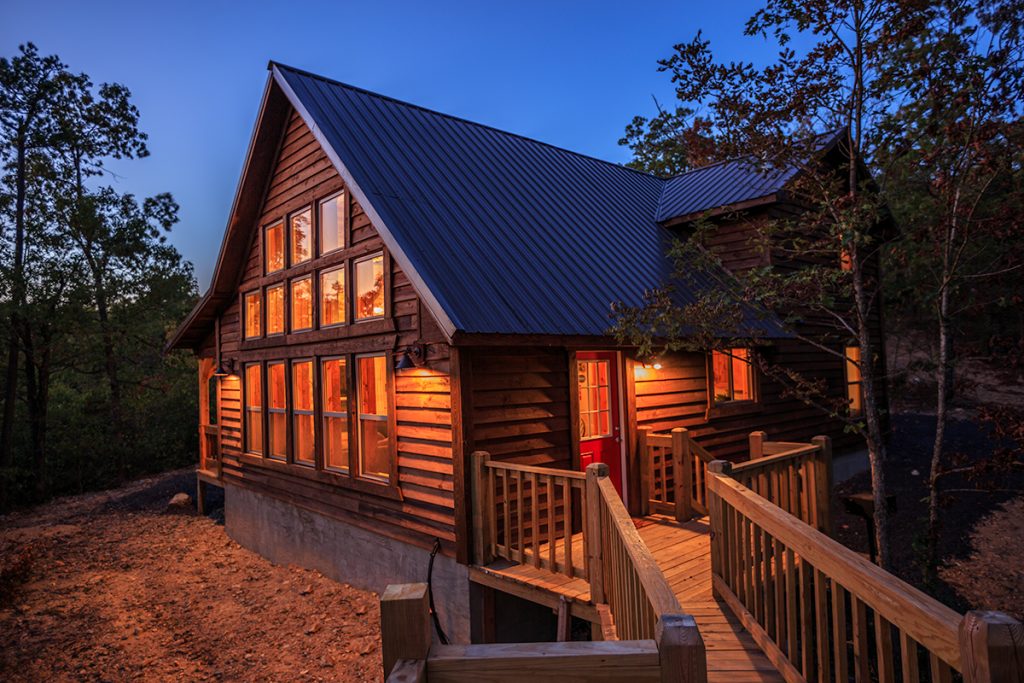 The Hideaway is our newest fully-furnished mountain cabin. It is nestled on a secluded 24-acre mountain retreat with stunning views overlooking Wolf Pen Gap and Ouachita National Forest. This luxury rental cabin is a deluxe mountain home with all the creature comforts of home and more.
A 2-story cabin that sleeps up to 8 people comfortably, The Hideaway includes 3 bedrooms, 2 bathrooms, a full kitchen, an outdoor covered deck and a sun deck. With all the modern conveniences, this luxurious cabin is sure to make your stay enjoyable and relaxing. You may be in the mountains, but you definitely won't be roughing it!
For more information about what The Hideaway includes & our rates, please click the links below.
The Hideaway cabin is the perfect vacation spot and has something to offer everyone to enjoy, especially ATV and Dirt Bike enthusiasts. Wolf Pen Gap and Fourche Mountain trail heads are directly accessible from the cabin, so you can ride your ATV's or Dirt Bikes directly to and from the cabin.