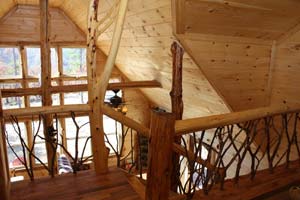 Deposit of one-half of your total stay will secure your reservation.
Payment: Personal checks are accepted, as well as payment by money orders or Cash. Deposit must be received within 7 days after making reservation. Balance due upon arrival. Reservations made within 7 days of stay will need to be paid in full at time of booking.
Check-In: 3:00 PM and Check-Out: 11:00 AM
Smoking: No smoking inside the cabin, smoking containers are provided outside for your convenience
Cancellations and Refunds: A 2 week written notice of cancellation prior to your stay is required. Less than 2 weeks, deposit is forfeited unless we are able to re-rent the cabin during the time period you reserved. However if we are successful, we'll refund your deposit less 10%. We will make a reasonable effort, but cannot guarantee success. Failure to cancel your reservation, full price will be assessed.

Early Departures: There are no refunds for early departure for any reason, including weather conditions.
Care: Please treat this cabin with care. Leave the Kitchen clean and dishes washed, the other rooms clean and orderly. This helps to keep our prices reasonable.
Security Deposit: An additional security deposit of $200 in case of damages is required prior to your first night's stay. As long as the cabin is left in reasonable shape upon your departure, we will mail your $200 security deposit back to you on the cycle of either the middle or end of the month. If it takes our cleaners more than 6 hours to cleanup we will bill their time against your deposit at a rate of $10 per hour. If anything is broken in the cabin, we will apply your security deposit to the damages.
Littering: We ask that you do not litter
Care with Fire: Use extreme caution with the fire pit.